Good day to all the BBQ lovers,
When I was a boy, I remember riding in the backseat and driving by Angelo's BBQ in Fort Worth, Texas. You could smell BBQ two blocks up the road before even getting there. That was over forty-five years ago, back when the DFW area had only a few barbeque joints. The usual order was limited to ribs, brisket, or chopped beef. There wasn't nearly as much selection of BBQ as we have today.
Boy… have times changed. Change is good, and delicious. The BBQ market has gone crazy with all kinds of creative dishes and innovative ideas. We have old ol' fashion BBQ, craft BBQ and some BBQ that I'm not even sure how to classify it. Pitmasters and chefs will stop at nothing to create mouth-watering deliciousness to send our foodie senses into overdrive. Everyone is competing for the next incredible dish and smoking up Texas with the best BBQ chow downs.
The competitiveness for the best barbeque has resulted in techniques that perfectly yield insanely good flavors on the finest meats. Foodies around the world have fallen in LOVE with Texas BBQ time after time. Chefs are replicating and doing it up Texas style. The bigger the better, just like everything in Texas. The best restaurants have chef driven menus, farm fresh house prepared sauces, and create bold BBQ flavors. Trust me, I'll show you the best of the best places to chow down on barbecue.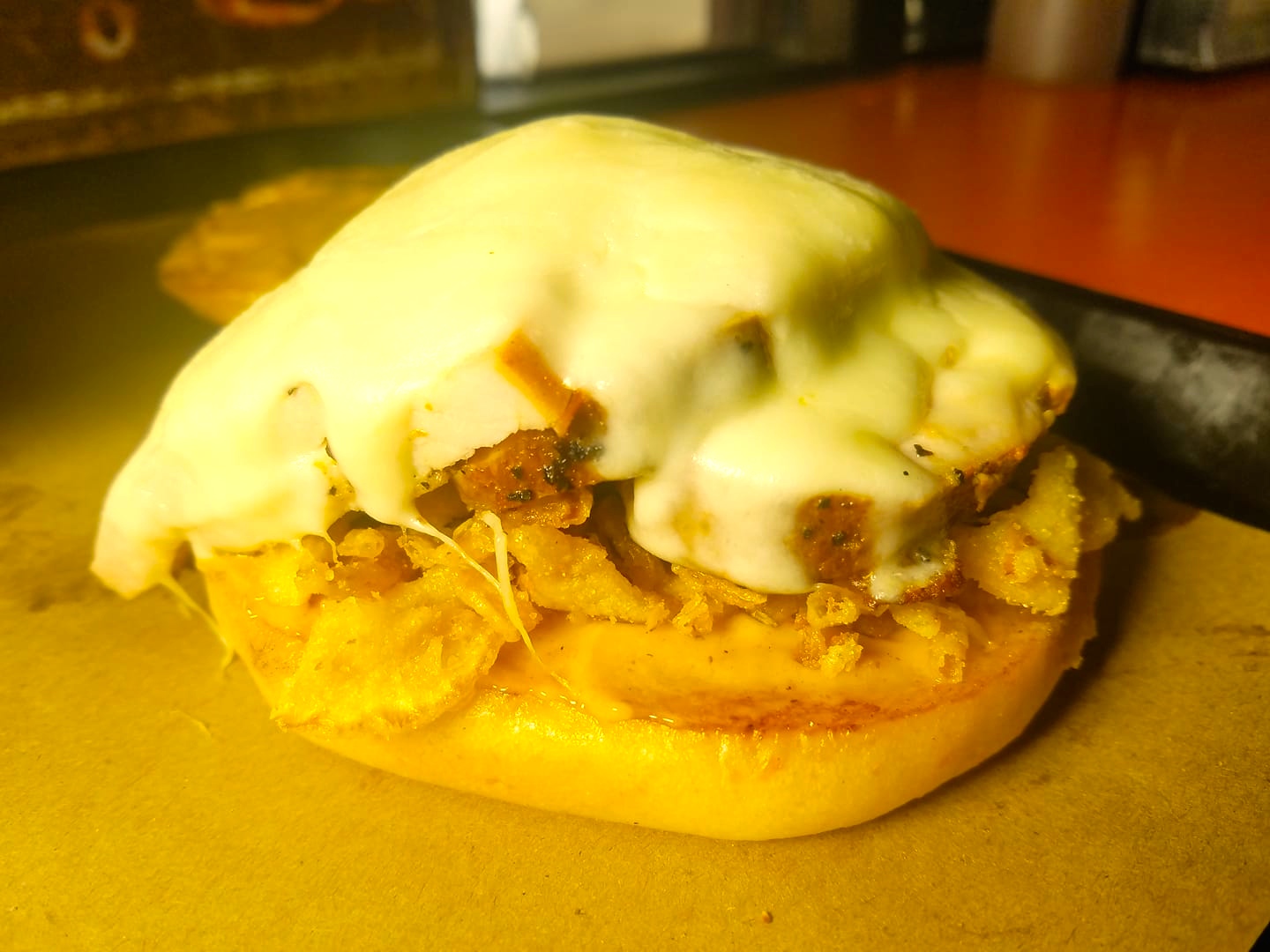 Texas "barbeque, bar-b-que"is defined as a dressed steer, lamb, pig, goat or other animal, roasted or fired over an open hearth or pit. It's usually a meal, in the open air and often as a family, political, or social gathering. It has become so much more than this definition. Texas BBQ in today's world is a part of every foodies dream. We can get BBQ in all kinds of creative dishes with various types of toppings, sauces, vegetables, breads, and so much more. I've eaten a bunch of BBQ all over the state and these are some of my favorite unusual unique and creative BBQ dishes.
Please visit our Texas BBQ & Sides page for more BBQ locations and ideas in DFW and Texas.
BBQ on the Brazos 
Cresson, Texas
Talk about deliciousness! It's hard to describe the incredible flavors you get from John and Kathryn Sanford at their little BBQ shack in Cresson, Texas. Their BBQ tells a story, and we all know a good story makes food taste better. They've won awards, presented their foods on television, and are in the Texas Monthly "BBQ Top 50 Winners". I admire their dedication to creating amazing flavor profiles. They truly aim to make the BEST of each item on the menu. I love every single dish they make. But what I really LOVE is "John's Smoked Turkey Sandwich". It's smoked turkey on a jalapeño-cheese sourdough bun, with melted mozzarella cheese, French fried onion rings, and topped with chipotle mayo. I can promise you this sandwich is life changing. It is absolutely worth the drive. Make sure to take a camera to capture the "Wow! I'm in love" face you'll make when you eat this.
Billy Oak Acres BBQ 
Fort Worth, Texas
What can I say about big chef and pitmaster Billy Woodrich that hasn't already been said at least 1000 times? This man and his team can make dreams come true with their BBQ, sides, and his signature "Billy Burger". He has one of the BEST brisket dishes in Texas. I love his brisket, heck I even did a segment about it on Trey's Chow Down T.V. episodes. Billy has been on multiple television shows, food shows, and in chef competitions. But what I want to discuss today is his "Billy's Brisket Tacos"… O.M.G. you will visit the flavor gods at Billy's and these tacos have it all. Also a forewarning… his old fashion hamburger is so good it will make you want to slap your mama.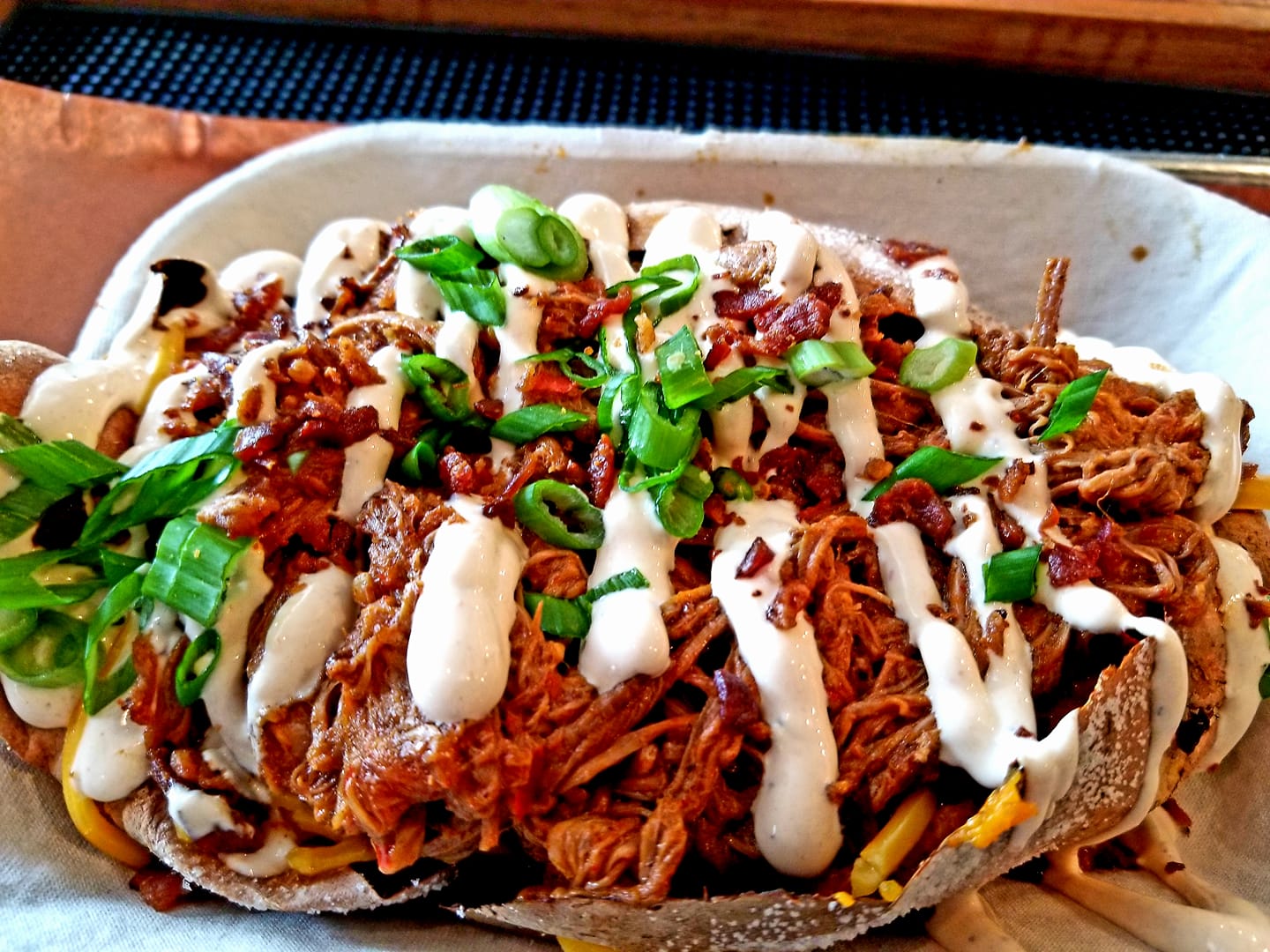 Pecan Lodge 
Dallas-Deep Ellum, Texas
Every single time I enter Deep Ellum, I roll my windows down because I know I'm fixing to smell greatness in the Dallas air. True story: One day, I was taking some friends out for a Sunday funday in Dallas. I got about four blocks away from Pecan Lodge and I rolled the windows down. The first person said, "Trey, what is that delicious smell?!, Goodness man". The other one said, "What is that? OMG, it smells so good I want to take a bite out of your seat". I laughed and said, "Welcome to Pecan Lodge folks. You're BBQ dreams are about to come true." Chef Justin and Diane say, "The secret to our success has been all smoke, no mirrors". Everything they're slinging out of their barbecue pits and kitchen is simply amazing. Everything is packed with insane flavor profiles. They've been on many television show segments and are also in the Texas Monthly "BBQ Top 50 Winners". Now that you know the BBQ is incredibly delicious, I want to discuss two specific dishes I love. The "Hot Mess" and the "Pit Master Sandwich" both are just stupid delicious. Let me show you the menu description so you understand why; THE"HOT MESS" is a Jumbo sea salt-crusted sweet potato, South Texas barbacoa (shredded brisket with southwestern seasoning), chipotle cream, cheese, butter & green onions. THE "PITMASTER" has Brisket+Pulled pork+ Sausage, topped with slaw, bbq sauce & fresh sliced jalapeños. Make plans to visit the LODGE (but be prepared to wait in line, because it is that good).
Heim BBQ 
Fort Worth, Texas
Heim BBQ has won many awards, been on TV, and you can find them at numerous BBQ events. Travis and Emma Heim started out cooking in a back yard. They expanded to selling meats out of parking lots and some of the best festivals in Texas. Then they moved to a food trailer, where their business began to gain a lot of traction. They moved forward and opened an incredible brick and mortar location on Magnolia Avenue in Fort Worth. Chef and pitmaster Travis and Emma will tell you their barbecue is a combination of great effort and perfected techniques. THIS is what creates an amazing flavor profile. They have some of the most heavenly BBQ in the world today. I love the smoked meats, sausage, and now on Sunday's special "Travis's Corn Dogs". The creativity and dedication at Heim has no end. I have to tell you about the unbelievably flavorful burnt ends. The "Burnt Ends" are so good I can't stop eating them. I swear, I would shove them in my mouth until I was so full that I can't talk… then I will shove a few more in there like squirrel trying to hide his nuts. I'm telling you, visit Heim BBQ but make sure you're on an empty stomach. Don't you dare blame me when you eat half your weight in burnt ends.
Cattleack Barbecue
Dallas, Texas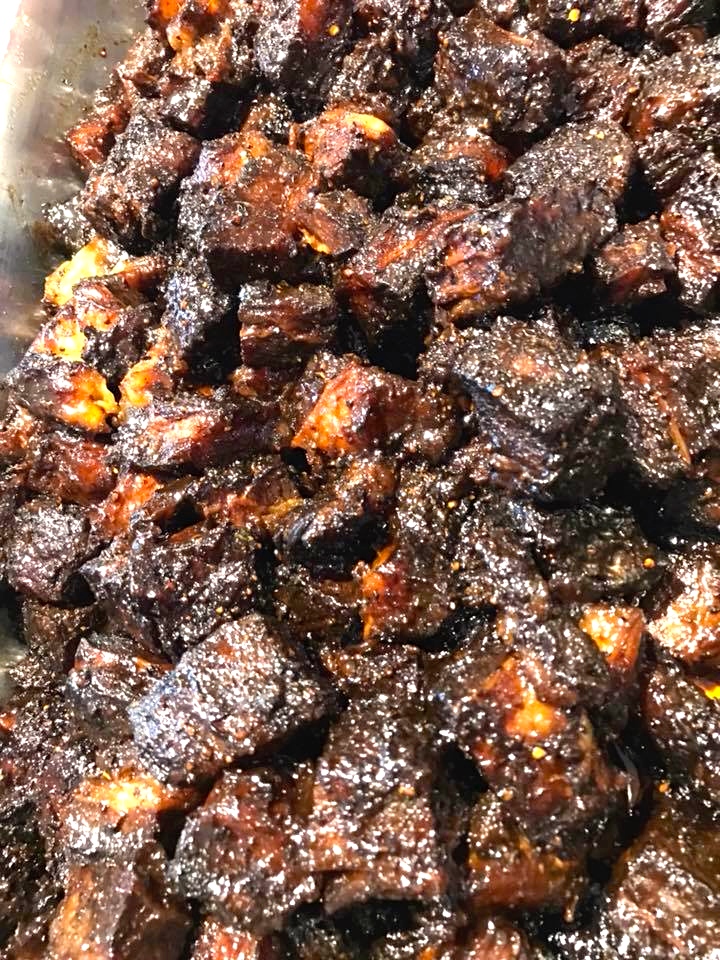 I stumbled on to Cattleack BBQ about two years ago. They have fantastic BBQ, great staff and a dedication to creating the best in the BBQ world for all to enjoy. Todd and Misty David work hard at creating masterfully delicious flavorful dishes. This is why they're #3 on the Texas Monthly "Top 50 BBQ Joints" in Texas and #1 in Dallas for delicious BBQ. I admire their back story and how pit master David wants his place to feel like a back yard BBQ. I will show you an excerpt from their website. Please, check it out!
"In 2010, after selling the disaster restoration company he'd owned for 30 years, Todd David decided to turn his life-long BBQ hobby into a profession and founded Cattleack Barbeque, a North Dallas BBQ catering company. Just like Cadillac®' is known for its high-quality automobiles, Cattleack Barbeque is known for its top-notch, fall-off-the-bone, melt-in-your-mouth smoked meats. That's why we're "Branded the Best." Owner and head pitmaster Todd David doesn't take that tagline lightly. He pours his heart, soul and Special Reserve BBQ sauce into making sure that every single item on the menu leaves you thinking, "Wow. This is the best darn BBQ I've ever had."" (read more here: https://cattleackbbq.wpengine.com/about/)
Let me tell y'all, they have something incredible, and very unique when their on the menu, " Akaushi Pastrami Burnt Ends". OMG these little bite size things will send your mouth to the flavor carnival. They are for sure amazing; I went back three times to get more. Even then I couldn't get enough. I wanted to steal the whole pan of these delicious bites like a thief in the night!
Jambo's BBQ Shack
Arlington, Texas    (cover photo from Jambo's BBQ)
Let me tell you about Jambo's and chef Ashton Stauffer… Man, does she have some pride in her work and what they sling out of Jambo's kitchen. Ashton Stauffer is the sole owner of all three Jambo's BBQ Shack locations. She was born in Arlington, Texas and has dedicated much of her time and effort advocating for small business. She has two BBQ dishes I absolutely adore. The "Jambo Texan" and "The Sadie". These two creative dishes are eye popping and packed with flavors. Directly from Jambo's BBQ Shack menu, the "Jambo Texan" has two pork ribs, sliced sausage, pulled pork, chopped and slice brisket, and a slice of bologna piled between two pieces of Texas toast and held together with a skewer. "Not for the faint of heart. No pun intended". "The Sadie" It is a large baked potato stuffed with butter and sour cream, shredded cheese, chopped brisket, minced sausage and chopped onions topped with beans. "This ain't your granny's baked potato!"
Hope you enjoy Trey's Chow Down BBQ picks. Please try them all, and let me know by posting on our social media. Happy chow down to all!